37salon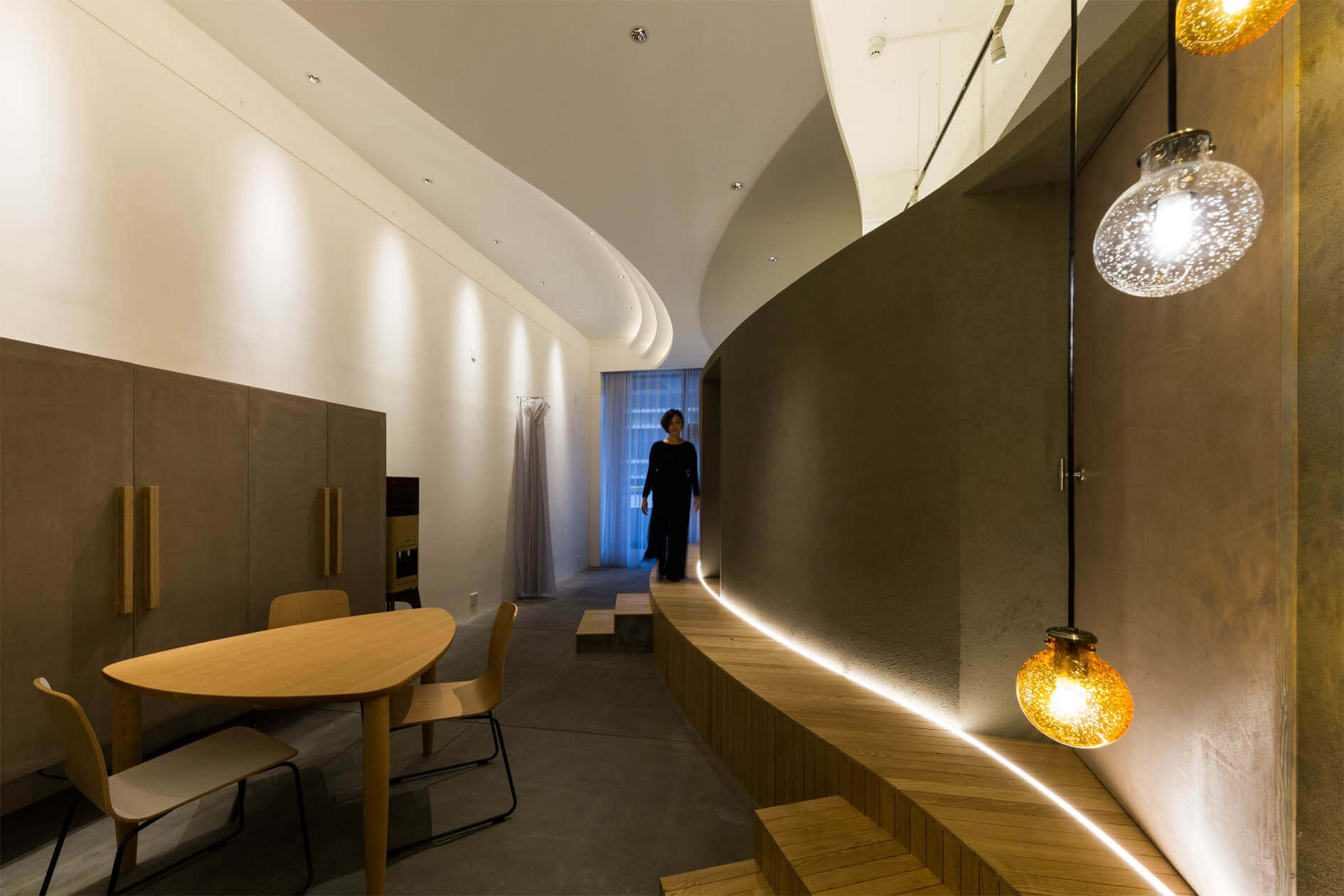 project date
Location : Chuo-ku , Osaka
Date : 2018.03
Type : Beauty salon
Size : 60㎡
Photo : Kazushi Hirano
A shop design for "37SALON," which is based on the concept of "inner and outer beauty," where the body is maintained from the inside and balanced with the outside.
As the client places importance on communication with customers, not to mention the quality of the treatments provided, they requested a beauty salon that is more semipublic than ordinary salons, by making ratio between the treatment space and the rest of the salon about equal.

The philosophy for treatment of "inner and outer beauty" and the idea of "communication" with the customers, which is important to the client.
We aimed to create a space that embodies the intertwining of this duality.
To gently divide the 60 m² rectangular plane into a treatment space and a public space, we inserted a curved dividing wall.
The public space needed spaces and elements allowing large numbers of people for purposes including day-to-day deskwork, seminars, and workshops, so we added a bench like the outline of a flounder along the curved wall.
The upper part of the curved wall has layers of curved ceiling sheets that mingle in three dimensions like blood flowing through the body, to produce a space that expands and contracts vertically and horizontally.