House Hi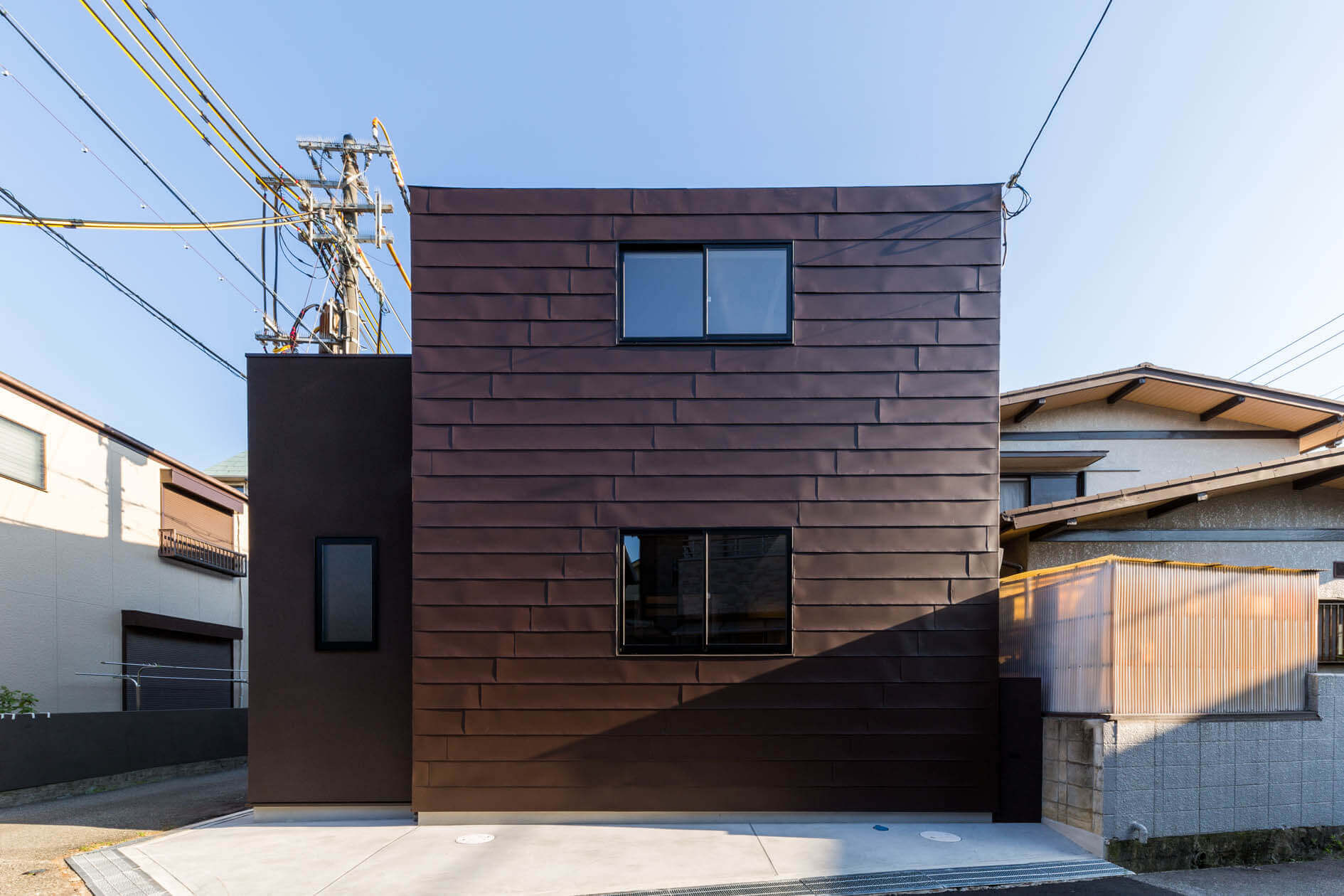 project date
Location : Takarazuka ,Hyogo
Date : 2018.08
Type : House
Size : 110㎡
Photo : Kazushi Hirano
A residence standing on a 100 m² corner block facing north-east.
It is located in high-density suburban area with rows of homes 20 to 30 years old, and thanks to its convenient access to transport options, the area is popular for block subdivisions and rebuilds.
In the past few years, the appearance of the town has been renewed so rapidly that older homes and newer homes can be seen in roughly equal ratios.
In addition, due to the mixture of two- and three-story houses in the surrounding area, the plan was developed without steady targets that the building could rely on for height, distribution and other elements that make up the streetscape, but we wondered if we could perhaps find rationality within this uncertainty by setting a floor level different from the surroundings.

Specifically, we created five floor levels in a two-story air volume and developed a living space with a cross-sectional structure that loosely links the upper and lower floors while allocating functions throughout, where the disjoint between internal and external perspectives from each level softens the relationship with the unsteady surrounds and allays the need to change due to changes in the surroundings.

When deciding on the finishing, we made a free space without imposing levels by generally incorporating the raw, tough materials used as structural materials and grounding.
We hope that the home will allow its residents to change how they use the house as they live there and to develop their lifestyles while making new discoveries.