House Ok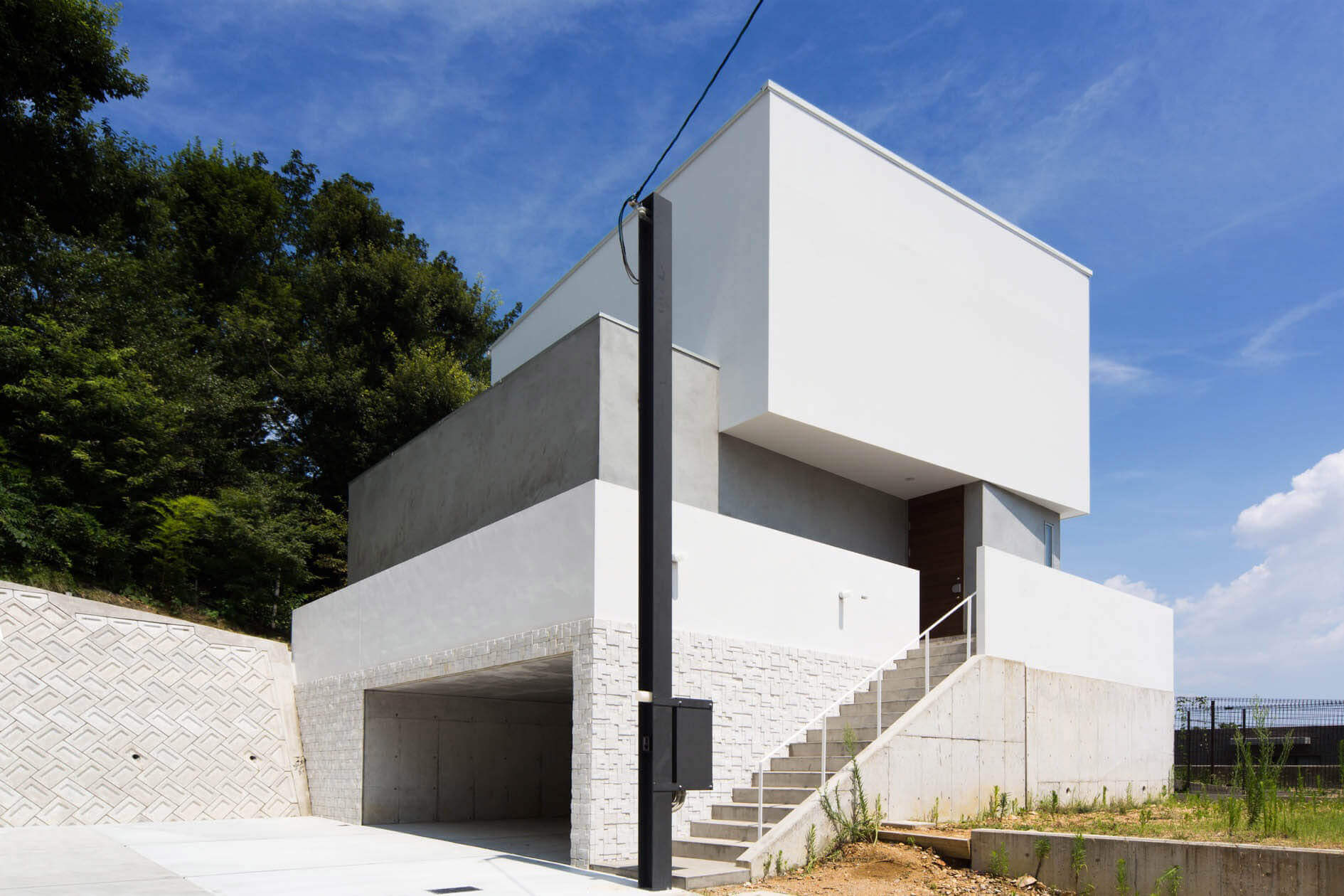 project date
Location : Kawanishi ,Hyogo
Date : 2017.12
Type : House
Size : 121㎡
Photo : Kazushi Hirano
The site lies within an uneven area of prepared land, where a forested, mountainous area was carved out to develop six residential plots, each having a different ground level.
The site is located at the rear of this area, with the remaining mountain and forest behind it to the east and a view all the way to Osaka to the south, and it combines near and far views in a way that is not readily possible in urban residences.
The first layer on the site is a garage that was built when the land was prepared, and the building was planned so that the garage would not be cut off from the building above it, but in a way that creates a three-layer volume by treating it as a whole and offsetting each layer.
Internally, we designed a plane-view layout where the dining room, kitchen and bathroom surround the picture window to the east that frames the trees on the mountain in the near view, the large opening to the south that frames the far view, and the light courtyard created by offsetting the volume to the north, thus creating an LDK that faces an exterior with a different character depending on the direction.