House Ym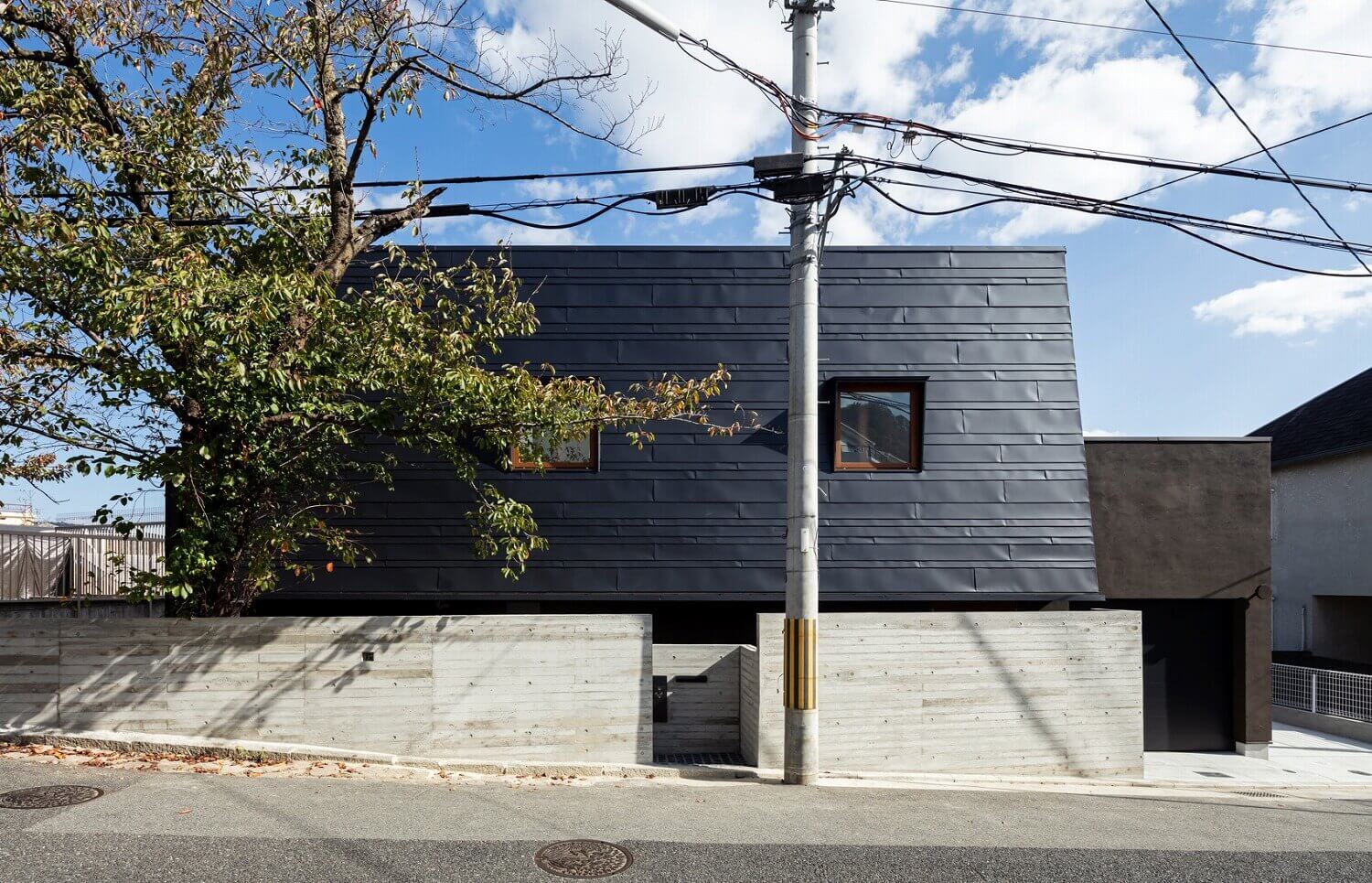 project date
Location : Takarazuka ,Hyogo
Date : 2019.1
Type : House
Size : 175㎡
Photo : Kazushi Hirano
A residence built in a quiet residential area in a hilly part of Takarazuka.
The flat land on a plateau was prepared for residential purposes, and the site offers views that only this location can, including the airplanes that continually take off and land from the runways of Osaka Airport every day and the fireworks festival in summer.
We were asked to design a residence giving a full sense of its materials, on the premise that it should bring in as much of this view as possible.

The overall design does not have a complicated structure. It divides the private and the public by layers and the space that is considered public secures a breadth of space that allows occupants to see the whole area, no matter where they are.

Further, the triangular cross-sectional structure has been designed to trace the shape of the land where the site is located, and the height and roof slope have been carefully adjusted so as not to diverge from the original scenery.
Within the residence, the interior uses red cedar to enclose the space and actively display the construction materials, in order to realize the client's wishes for a house with the fragrance of wood.
The expression of this residence displays the client's personality trait of positive acceptance the raw form of natural materials and industrial goods.