Mi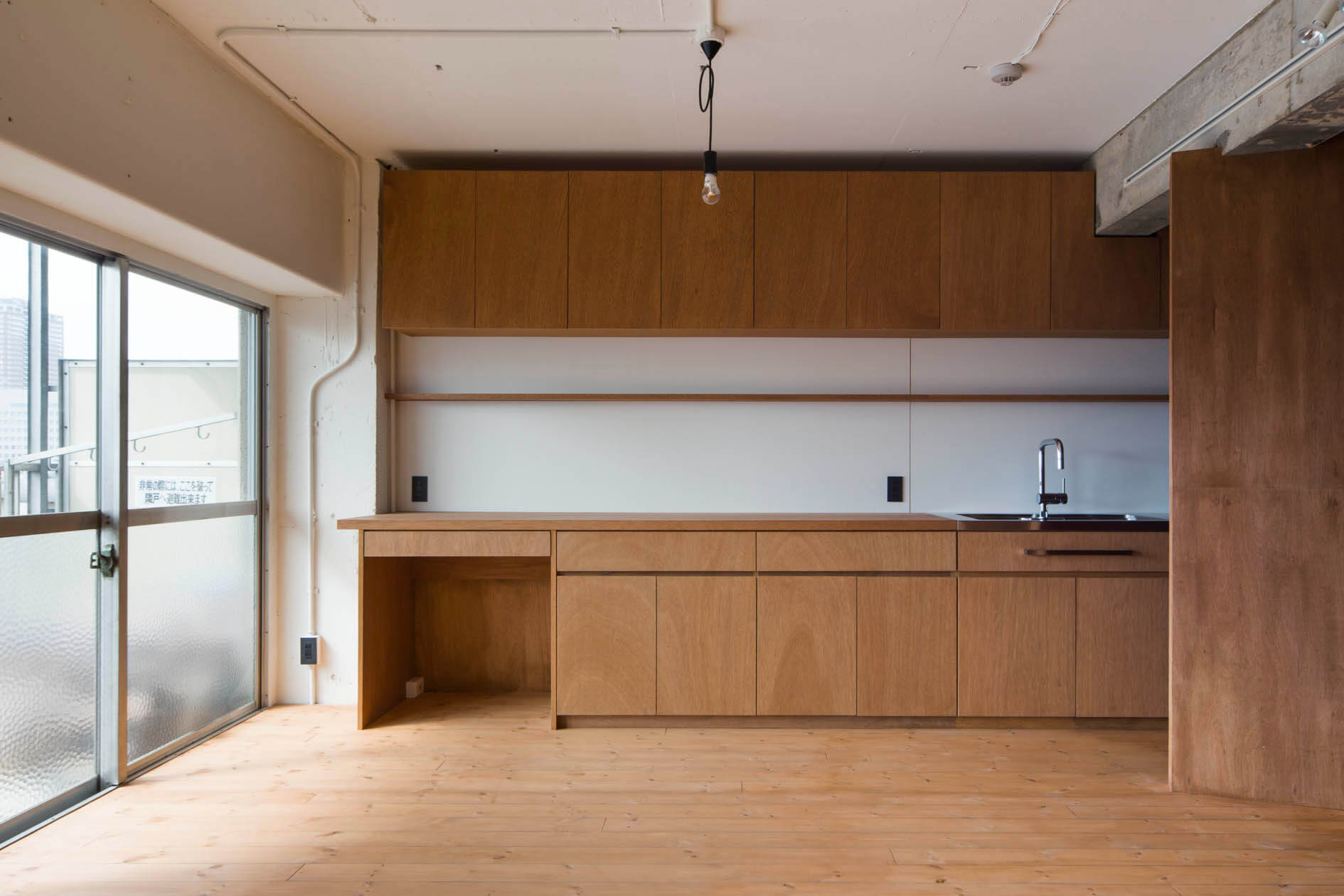 project date
Location : Higashinari-ku , Osaka
Date : 2018.02
Type : House
Size : 60㎡
Photo : Kazushi Hirano
A renovation of one apartment in a 30-year-old building.
We were asked to produce a living space that would ensure privacy while giving the greatest possible sense of space to the four-member family, within 60 m².

From the usual plane-view layout in the existing residence plan, with private rooms and a bathroom being accessed from a straight hallway that leads to a living room at the back, we wondered if we could perhaps make slight changes to create a large change, rather than reconstructing extensively. With this in mind, we changed the straight hallway leading several meters from the entrance to the living room by introducing a bend and widening it to 1200 mm at its widest.
Introducing the bend prevents people from perceiving the living room that they would normally see when they open the front door, thus making a hallway with a sense of further depth, thanks to the natural light that shines around.
Moreover, widening the hallway changes a mere passageway into a multipurpose space that could serve as an extension of the living room.
To avoid stratifying the various places, the finishing uses only lauan plywood and the original structural materials, thus ensuring equality between spaces.